Faces of Austin Seminary
Alumni couple creates space for the Spirit among the unchurched
Austin Seminary graduates David and Marta Ukropina co-pastor a "typical" Presbyterian church in Eugene, Oregon. On May 16, 2021, something happened that was anything but typical: close to a dozen youth were confirmed, more than a dozen children were baptized, and several families moved from visitor status and became members. The story Marta wrote about the transformation for the Presbyterian Mission. Read the full story here.
The kin-dom of God amidst the winter storm
Alumni Jim and Laurie Barker who serve churches in Junction, Texas.
In Texas
A trucker was stranded for days in Kerrville due to weather, and a dental emergency was causing him great pain. A doctor put him in touch with Jim Barker (MDiv'01) who pastors nearby First Presbyterian, Junction. The trucker posted on the church's Facebook page:
Hi there. I just wanted to say thank you to the church and to Pastor Jim Barker! And of course first and foremost to God who was working through you all! During the Texas snowmaggeden I was stopped at the truck stop for days because of the icy roads. I also had an abscessed tooth that had my face swollen as if I had a softball in between my cheek and gums. I finally could not stand the pain any longer and had to visit the ER. I could not go there with my tractor trailer because of nowhere to park it. However fortunately, the local police provided me with transportation to and from my rig. When I left, I was given prescriptions for antibiotics that I needed to start right away. I explained the dilemma of my vehicle situation to the doctor, who put me in touch with Pastor Jim. The pastor said he would pick me up from the tuck stop the next morning to bring me to pick up my prescription. But instead, he went and picked up my med for me and just brought it to me. When I tried to pay him back for it, he said no, that the church was paying for it as a thank you for all that us truckers have been doing to keep the country stocked up during this pandemic.
I was overwhelmed with emotion! Here I had been in so much pain and not knowing how to handle the situation, I was quite distraught! But God showed up and showed out! Lol. Everything worked out perfectly! I am so thankful to the pastor and to the church for your act of kindness! I have told many people about this and about how God was there for me in your little town far from my home! I will forever be grateful! Thank you and may God bless each and every member of this awesome church!
Alumna Dawn Baird is a United Methodist pastor in the Rio Texas Annual Conference of the UMC.
… and beyond
A record-breaking snowstorm that hit most of the United States during the week of February 15, 2021, demanded quick pivots in personal lives requiring creativity, patience, and perseverance in all levels of shared life and also in the lives of churches nationwide. This became very apparent on the evening of February 18 when a young mom from San Antonio, Texas, contacted Austin Seminary alumna Rev. Dawn Baird (MDiv'15) because she needed assistance.
While attending the funeral for her parent, she and her five-year-old son were stranded in Kentucky due to the snow-apocalypse. Rev. Baird has never personally met this young mom but "knows" her from doing pastoral care ministry on a mutual Facebook page for moms in San Antonio. The young mom and her son not only needed food but were also going to run out of heating fuel that evening in the house where they were staying. As Dawn's family was currently experiencing intermittent power and heat due to the snowstorm in San Antonio, she understood the dire circumstances and immediately began making inquiries on Facebook pages for clergy as well as the Austin Seminary Alumni page.
That led to Austin Seminary alumnus Rev. Matt Falco (MDiv'10) in Lexington, Kentucky, telling a fellow Presbyterian colleague in the area about the young woman's plight. Through social media, Dawn also reached a fellow UMC clergy sister who began contacting colleagues in Kentucky about food for the young family. The Kin-dom of God quickly went into ministerial overdrive. The travelers received kerosene for their heater and were blessed with enough food for meals until they could safely travel back to San Antonio.
Dawn says, "It felt like an amazing Holy Spirit-driven game of Barrel of Monkeys turned into Barrel of Pastors. Pastor after pastor hooked arms/resources to create a chain which allowed the transforming presence of the risen Christ to replace this young mom's anxiety and fear with faith and hope. While all of this was happening, pastors from many denominations were praying about the situation as they read the pleas for help on the various Facebook pages. 1 Corinthians 12:12 says, 'For just as the body is one and has many members, and all the members of the body, though many, are one body, so it is with Christ' this was so evident on February 18. Regardless of how all denomination, the Kin-dom of God was claimed and visible through the common bond as members of the body of Christ."
The young mom and child are now back in San Antonio and she recently asked Dawn what version Bible she should buy. She said she did not grow up attending church but now wants to know more about God because strangers reached out to her in a time of urgent need.
Christianity Today: Why One Texas Pastor Believes Racial Justice Should Start with Stories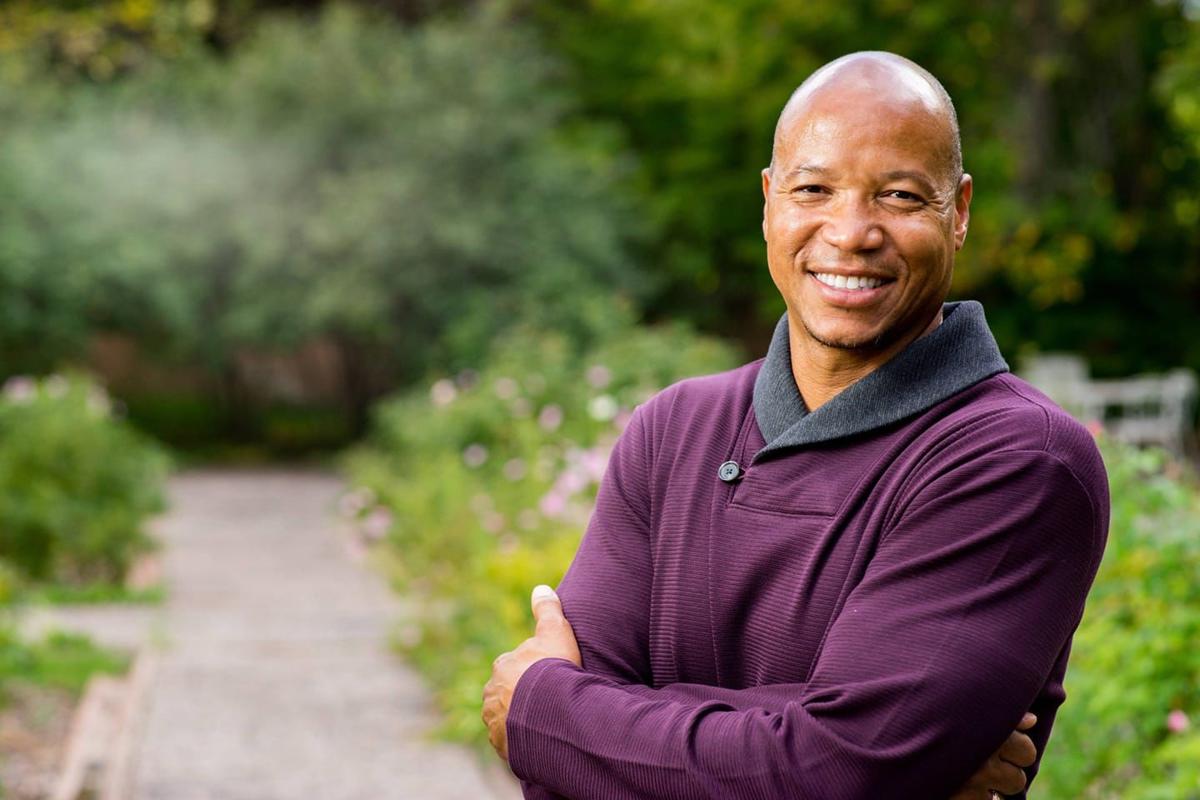 Candid accounts of the daily grind of oppression are a first step toward national healing.
Sarah Holcomb |
Steve Miller has spent his life listening. The black Baptist pastor will approach anyone with a broad smile, and he draws out stories wherever he goes—whether he's standing in the checkout line or sitting in a movie theater. He'll gladly pray for you, as any pastor would, but he also has another mission: He's collecting testimonies of racism.
In Bastrop, Texas, the small Hill Country town where Miller's storytelling work began, people remember him as friendly and fearless. When Latrice Kellough first met Miller, the charismatic community leader reminded her of Barack Obama, if Obama wore jeans and a Kangol hat. She was immediately at ease, for reasons she couldn't put her finger on. She listened as Miller prayed for her, and then he listened as she described the racial discrimination she experienced while working at a nursing home.
Read full story here.
Pilgrimage
When Professor Jen Lord's scheduled travel-study pilgrimage to Spain was converted to a directed study over the summer, student Aiden Diaz decided he would walk from campus to the Texas Capitol every day for two and a half weeks, encompassing the freedom days of Juneteenth (June 19) and July 4. He invited people to join him and engage in conversations about racial inequality, being allies, and related topics.
"The pilgrimage idea came out of the big march from Huston Tillotson [University] to the capitol," says Aiden. "I had been to several protests before this and I saw very little representation from our faith communities. The same day as the Huston Tillotson march a white man yelled at me from his car telling me that he was going to kill me because I am black. These factors that gave birth to the idea to walk from Austin Seminary to the Capitol to be a visible representation as a faith leader and as a black person here in the city of Austin. So for 2.5 weeks I walked with several people and allowed them to ask questions, vent, and so on. It was a powerful time for sure."
Aiden continues to examine the issues raised with his pilgrimage walks through the podcast, "Low Key Chaplain."
In this short film meet Dana Mayfield (MDiv'05) whose ministry brings life to two congregations in West Texas. Dana now shepherds the congregation of Grace Presbyterian Church, Lubbock, Texas.